Spy SMS Messages Of Your Kids And Control Excessive Texting By Them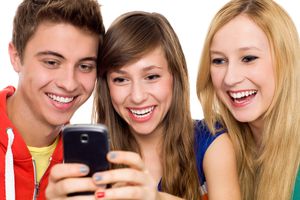 SMS messaging is loved by teenagers and this is the most popular mode of communication for them. Almost all the discussions of teenagers are carried out via SMS messaging and they fail to keep track of time when with their smartphone. Over texting causes plenty of health issues for teenagers which is not liked by parents. All parents need to do at such a time is to spy SMS messages of their children with the help of this app StealthGenie.
A Potent App:
StealthGenie is a really potent app for the smartphone of your kid that provides parents with complete details related to their child's activities. Covering the minimum possible space inside the phone of your child StealthGenie takes very little time to get downloaded inside your child's phone. No feature of your kid's phone is affected during installation and you get to view their entire phone data from anywhere in the world, whenever you want to.
SMS Messages:
Complete incoming and outgoing SMS messages records of kids are all disclosed to parents with the help of StealthGenie. If your child is one of a mischievous kind and they delete SMS messages from their cell phone to avoid you from seeing them, then you may even retrieve those SMS messages through your StealthGenie account.
Compatibility:
Bold, Pearl, Curve, Storm, Torch and other BlackBerry models in the 8000 as well as 9000 series work perfectly well with this app. Even iPhone models as late as iPhone 5 work excellently alongside this app. HTC, Samsung, Motorola, Google, Sony, LG and other Android phones with OS 2.1 and above are also fully compatible with StealthGenie.
Customer Support:
A nice customer support service is offered by StealthGenie to all its customers. If users face any issues, all their problems are solved as quickly as possible and in the most efficient way possible. All its features and all its services for a price as simple as $8.33 a month is simply amazing.
Excessive Texting:
Over texting causes less sleep for teenagers and this creates plenty of health issues for them. Less sleep even results in teenagers giving less attention to their studies at school which furies parents to a large extent. The best way for teenagers to get rid of all their problems is to spy SMS messages of their children with StealthGenie.
To be informed of the latest articles, subscribe: